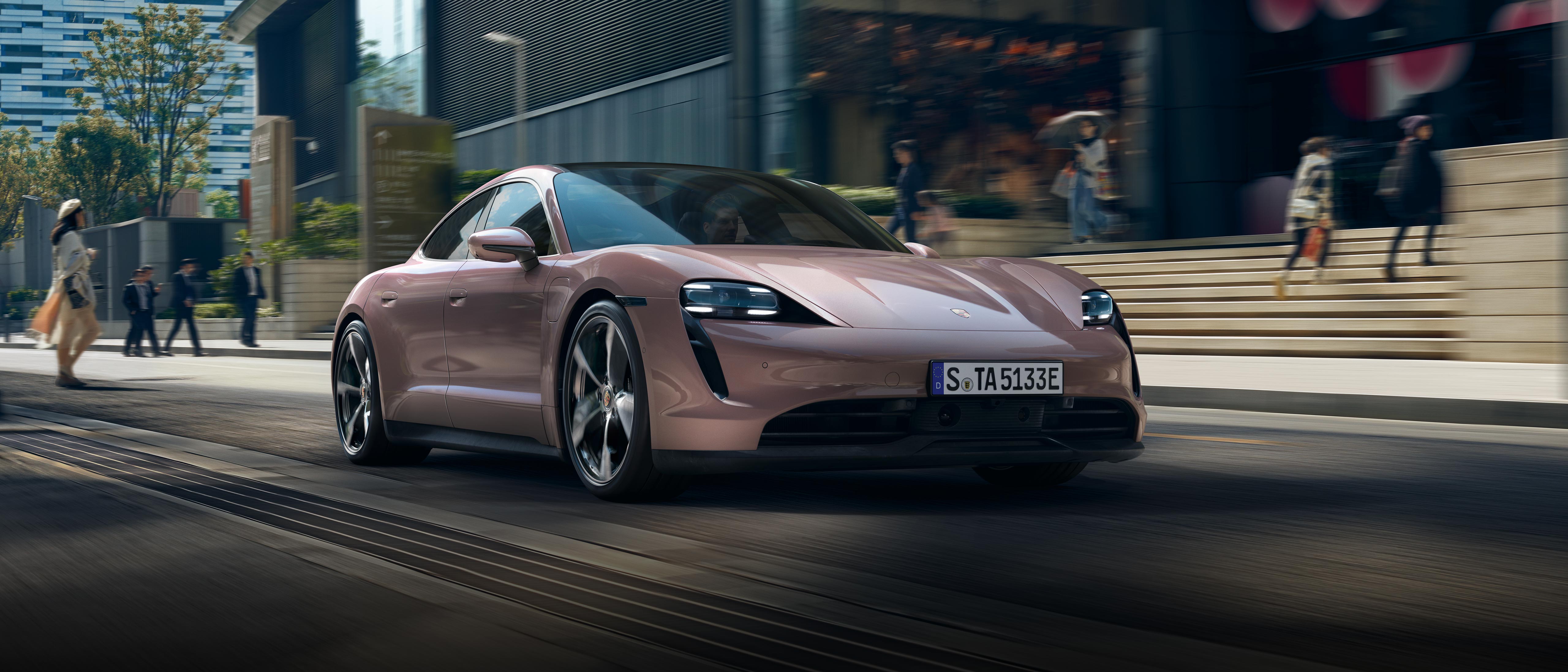 Meet your perfect business partner.
The all-electric Taycan.
Energise your nine to five
The all-electric Taycan is a silent partner that speaks volumes about your business. With 100% first year allowance and 2% benefit in kind, it combines everyday practicality with performance that's far from it. Energising your life and career with powerful momentum.
With a range of models and bodystyles available to test drive today, you can experience the Taycan entirely on your terms. Choose the Porsche Centre, time and date that's right for you. We'll make it happen.
Porsche driving pleasure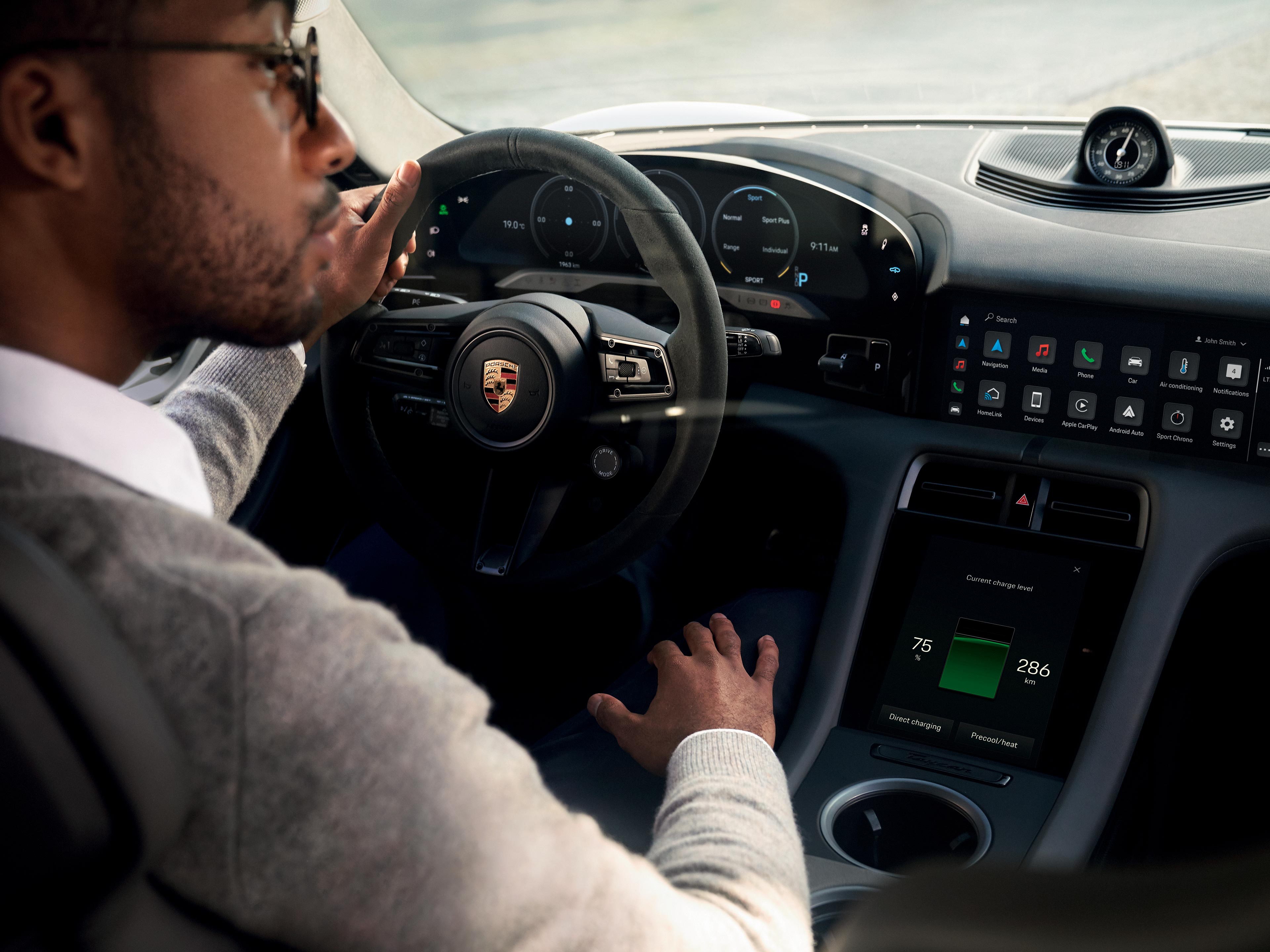 Class-leading performance.
Finely balancing up to 761 PS of instantaneous all-electric power with an innovative chassis concept, the Taycan delivers precise sports car handling and engagement to those who seek the daily rewards of time in its presence.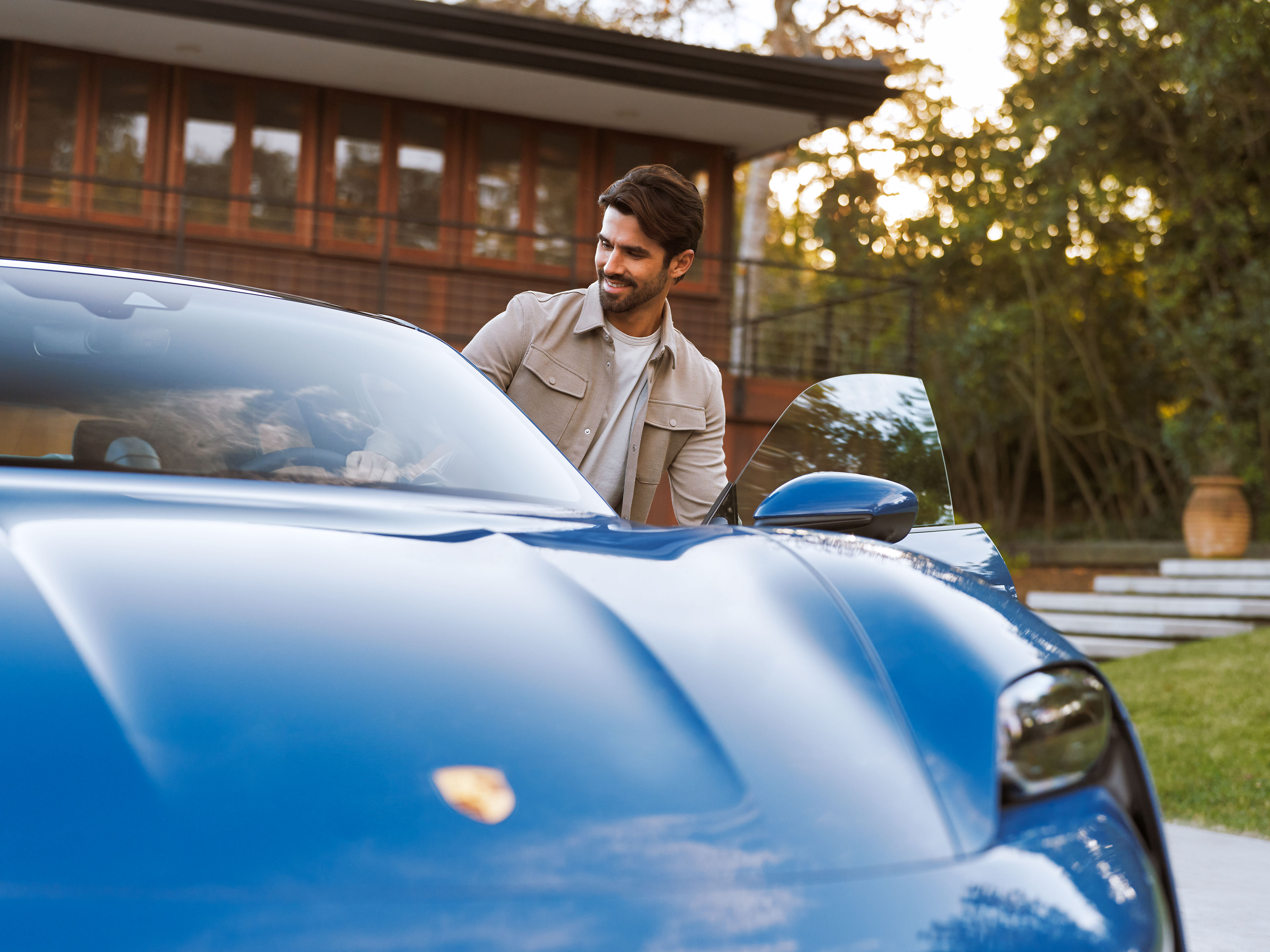 Boosted efficiencies.
Effortlessly reach your destination with up to 318 Miles (WLTP) of all-electric range. Supported by an extensive charging network, the zero driving emission Taycan navigates the road to success with pure confidence.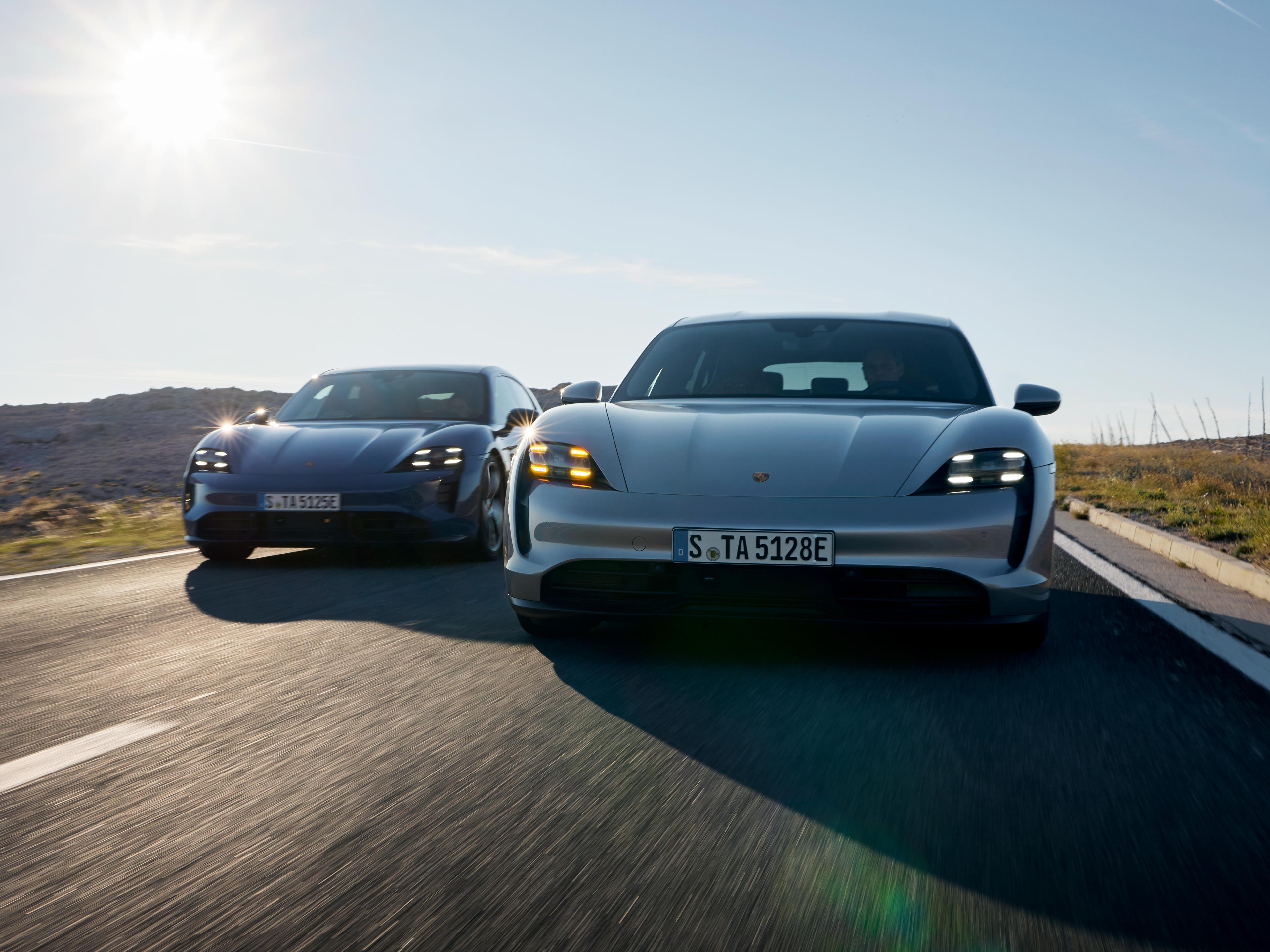 Award-winning pedigree.
As the 2023 'WhatCar? Best Performance Electric Car of the Year and Best Performance Electric Car of the Year (Used Car)', the pioneering Porsche Taycan will lead you forward with intent.
A thrilling benefits package
Reset
A wise investment.
Purchasing a Taycan through your business unlocks a range of Porsche benefits. All focused on helping you to surpass your goals, together.
Smart finances.
With 100% first year allowance and 2% benefit in kind, securing this pioneering partner may become one of your most astute financial decisions to date.
Advanced convenience.
The all-electric Taycan requires less mechanical upkeep than internal combustion cars. Where its two-year Porsche Service cycle, proven reliability, and stable residual value adds long-term peace of mind.
Trusted support and communication.
Your local Porsche Centre can provide all the Taycan expertise you require, from test drives and accessories to technical know-how and financial clarity.
Future-focused capabilities.
Exempt from ULEZ restrictions and able to charge at home or on the move, the Porsche Taycan gives you the freedom to drive, network and relax wherever business takes you. All without leaving a lasting impact on your environment.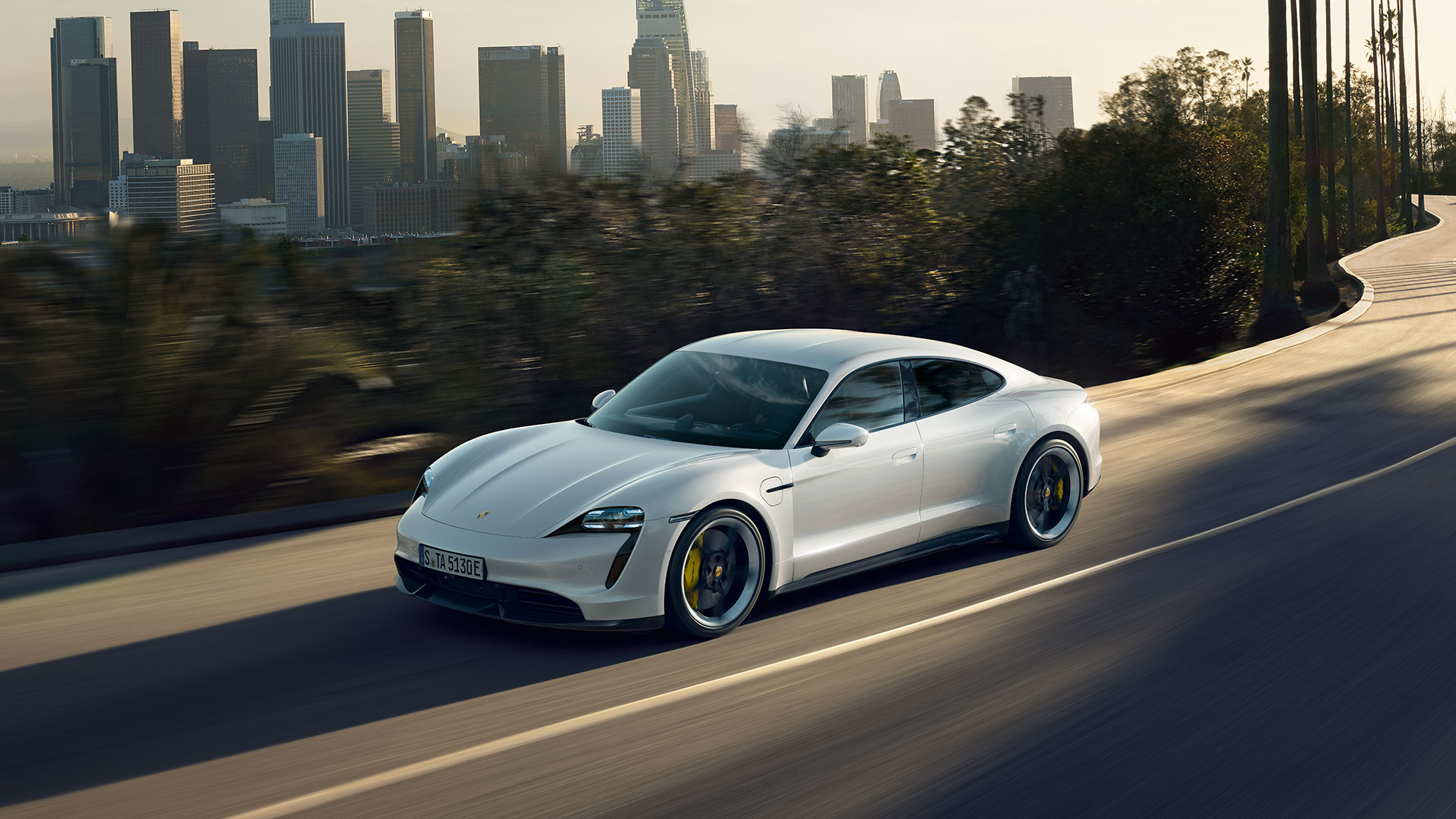 The ultimate commuter.
Dynamic and dependable, the Taycan has an all-electric range of 318 miles (WLTP). Porsche Recuperation Management (PRM) increases the car's endurance further by channeling up to 90% of captured braking energy into its 800-volt battery. Able to achieve 60 miles of electric range in as little as 4.5 minutes of CCS fast-charging*, this thrilling sports car is always ready to go the distance.
*Optimum conditions: CCS fast-charging pedestral with >270kW, >850V, battery temperature 30°C to 35°C and initial charge status 5%.
An energised, global networker.
Supported by selected Porsche Centres and 360,000 IONITY ultra-fast charge stations around Europe, it's never been easier to find your flow with a Porsche Taycan. In addition, our premium Porsche Destination Charging partners make it possible to relax, network, and charge your batteries in the finest hotels, travel hubs and hospitality venues in over 75 countries.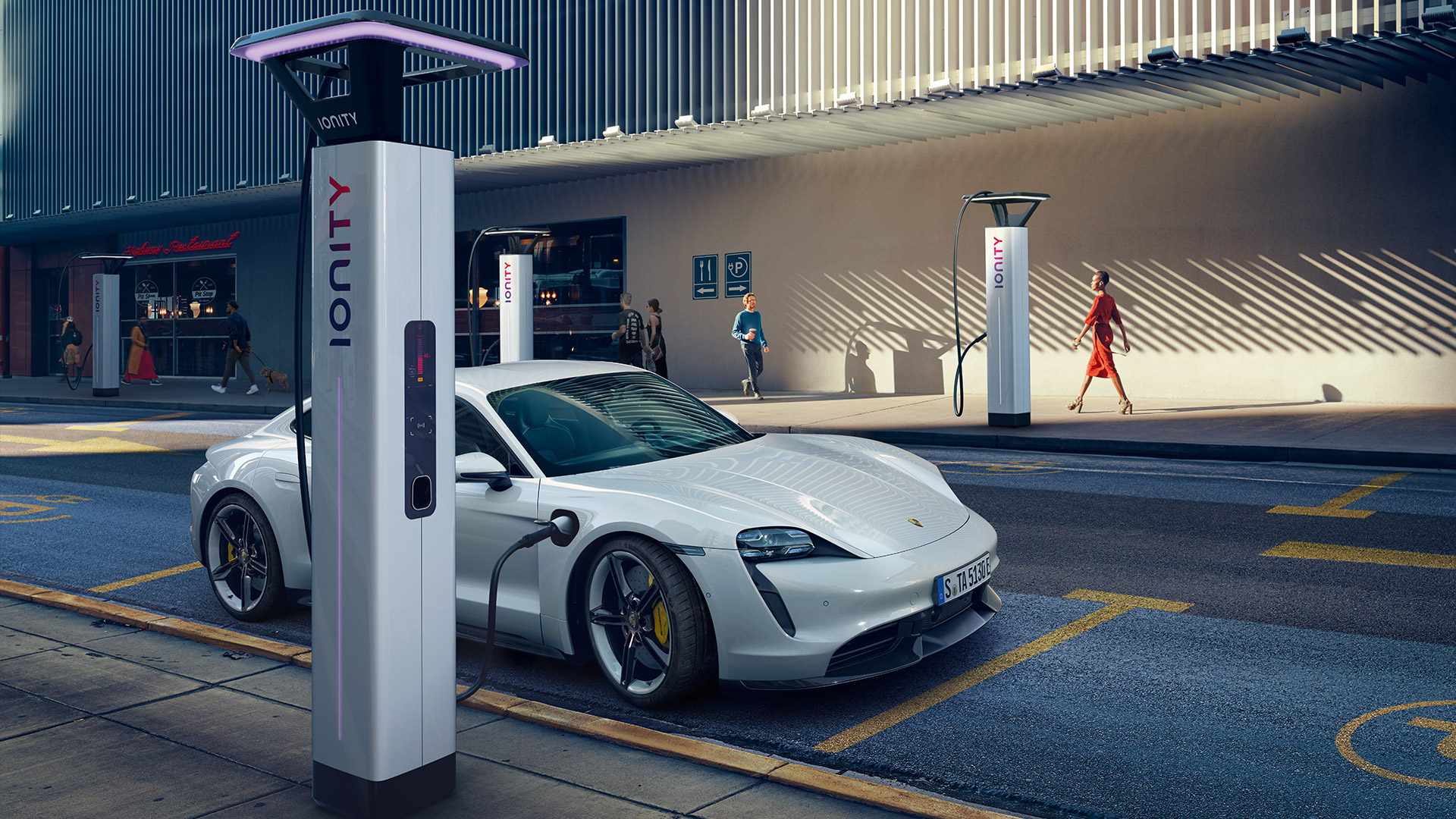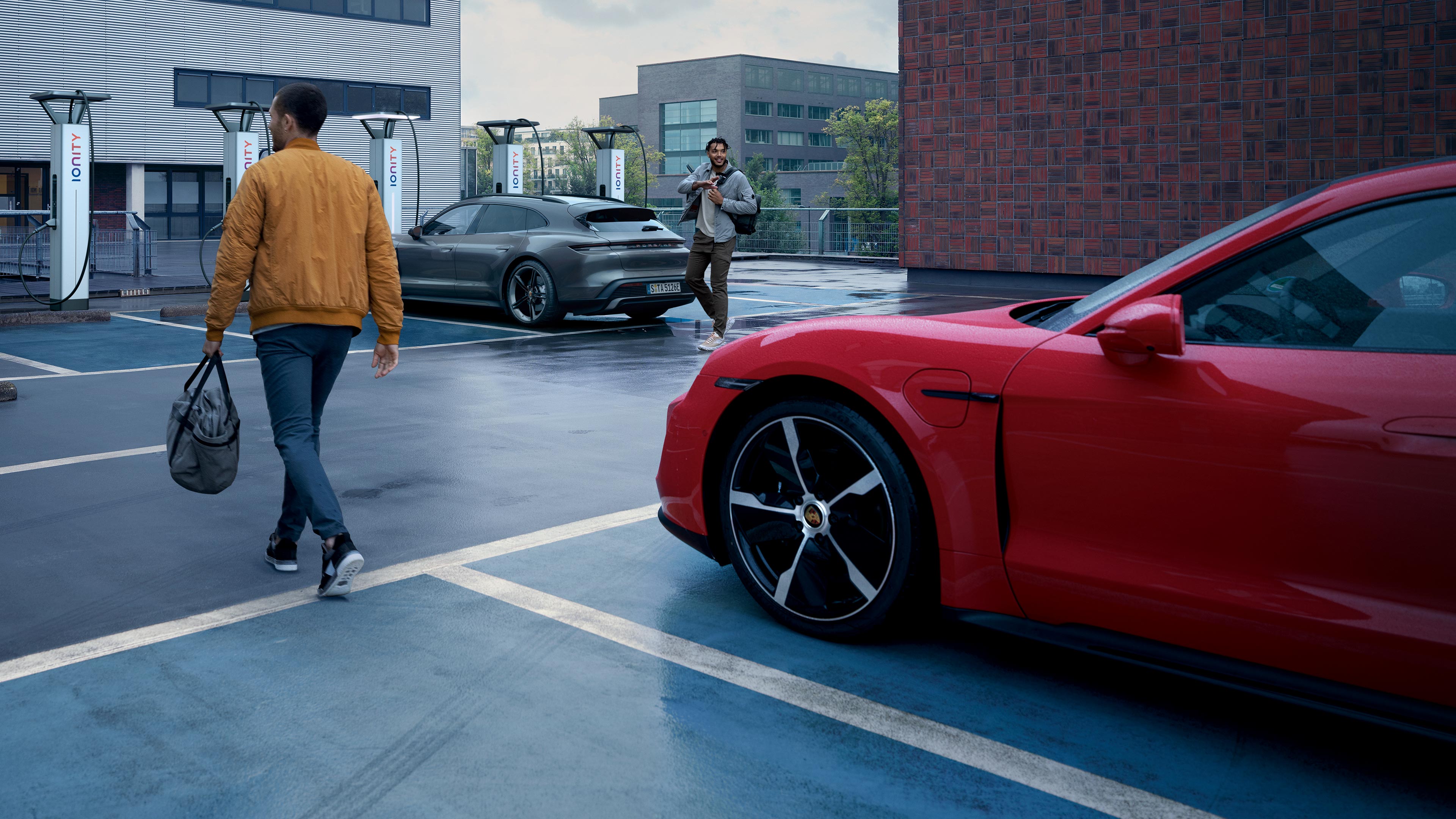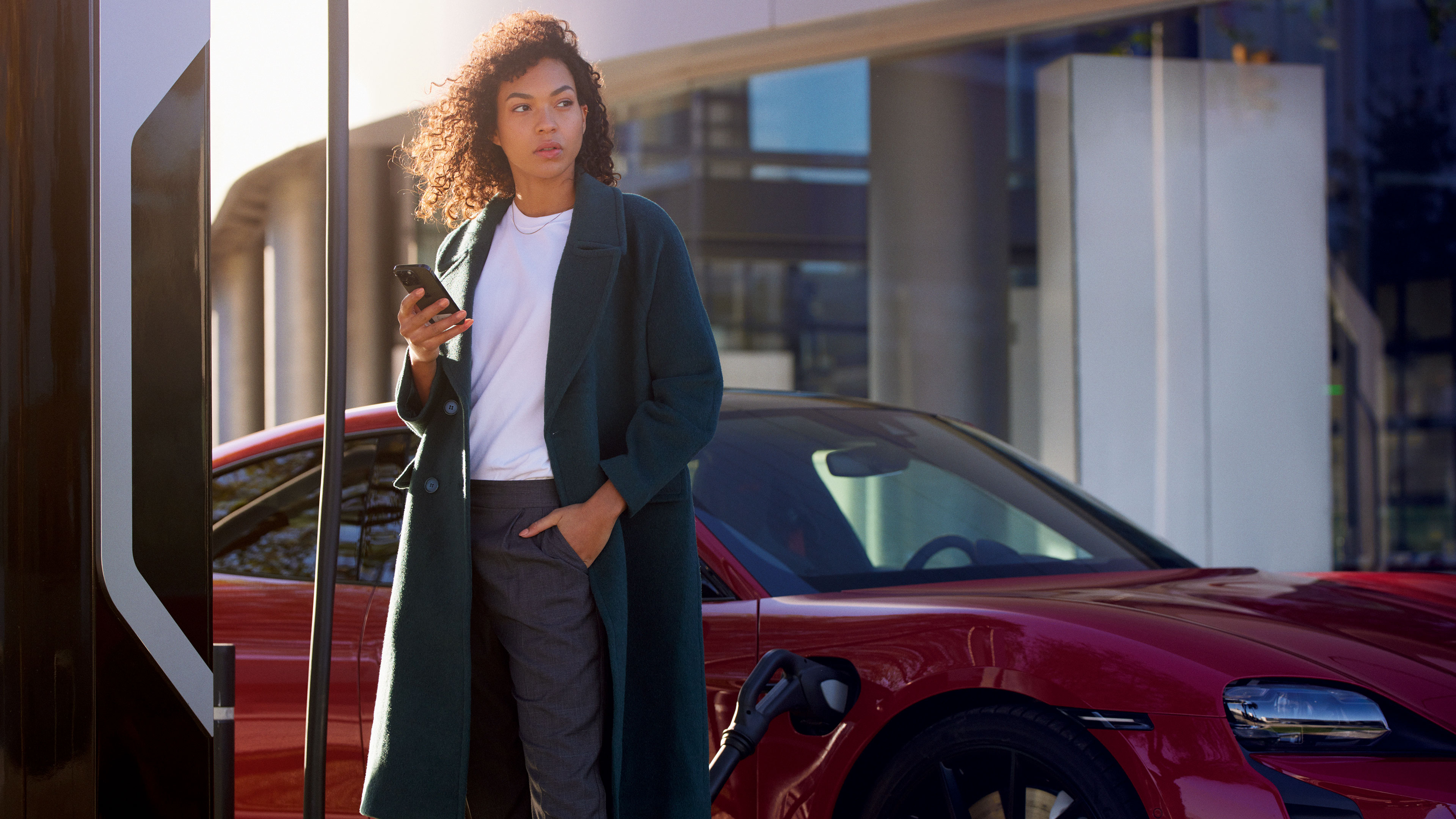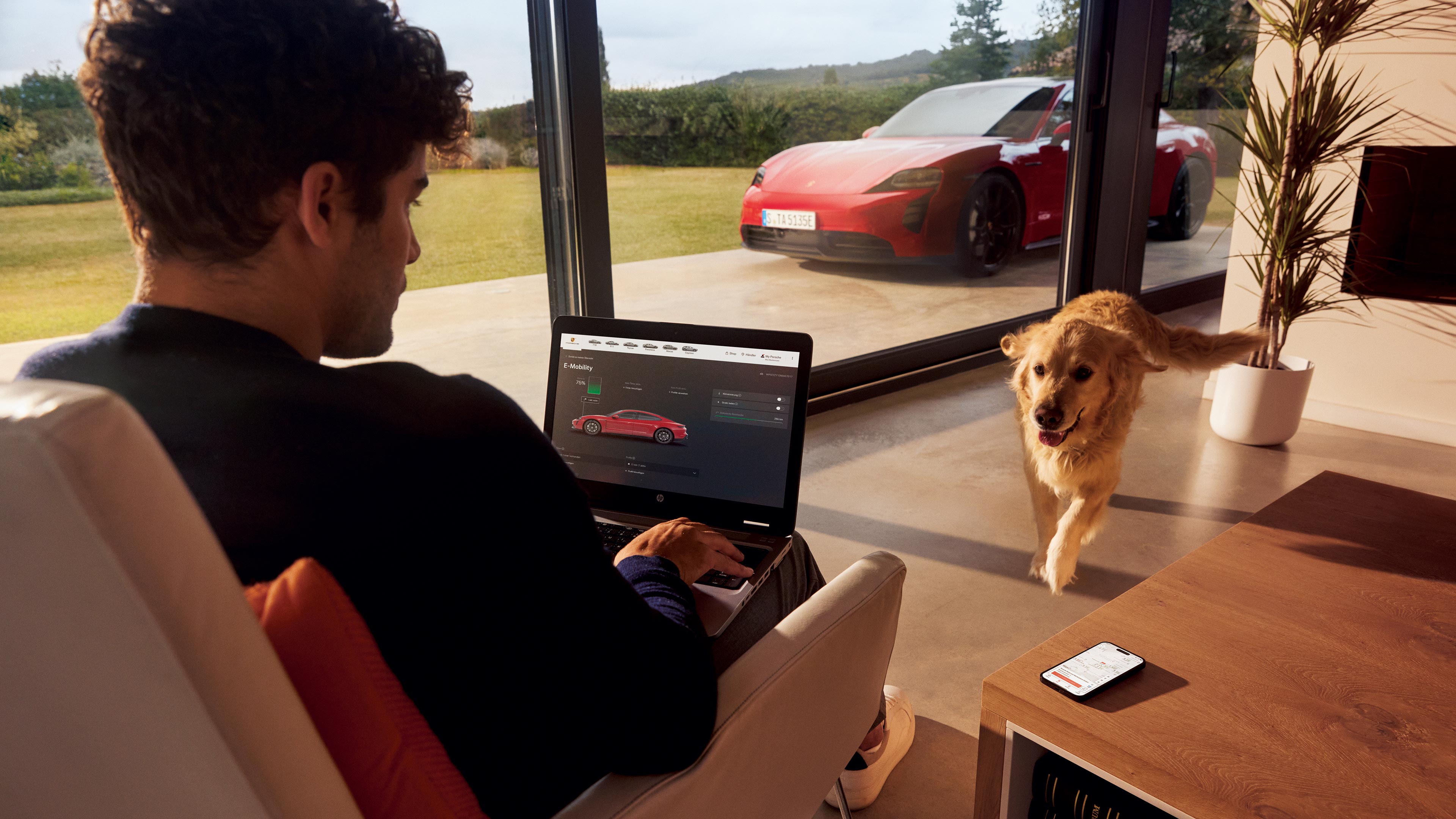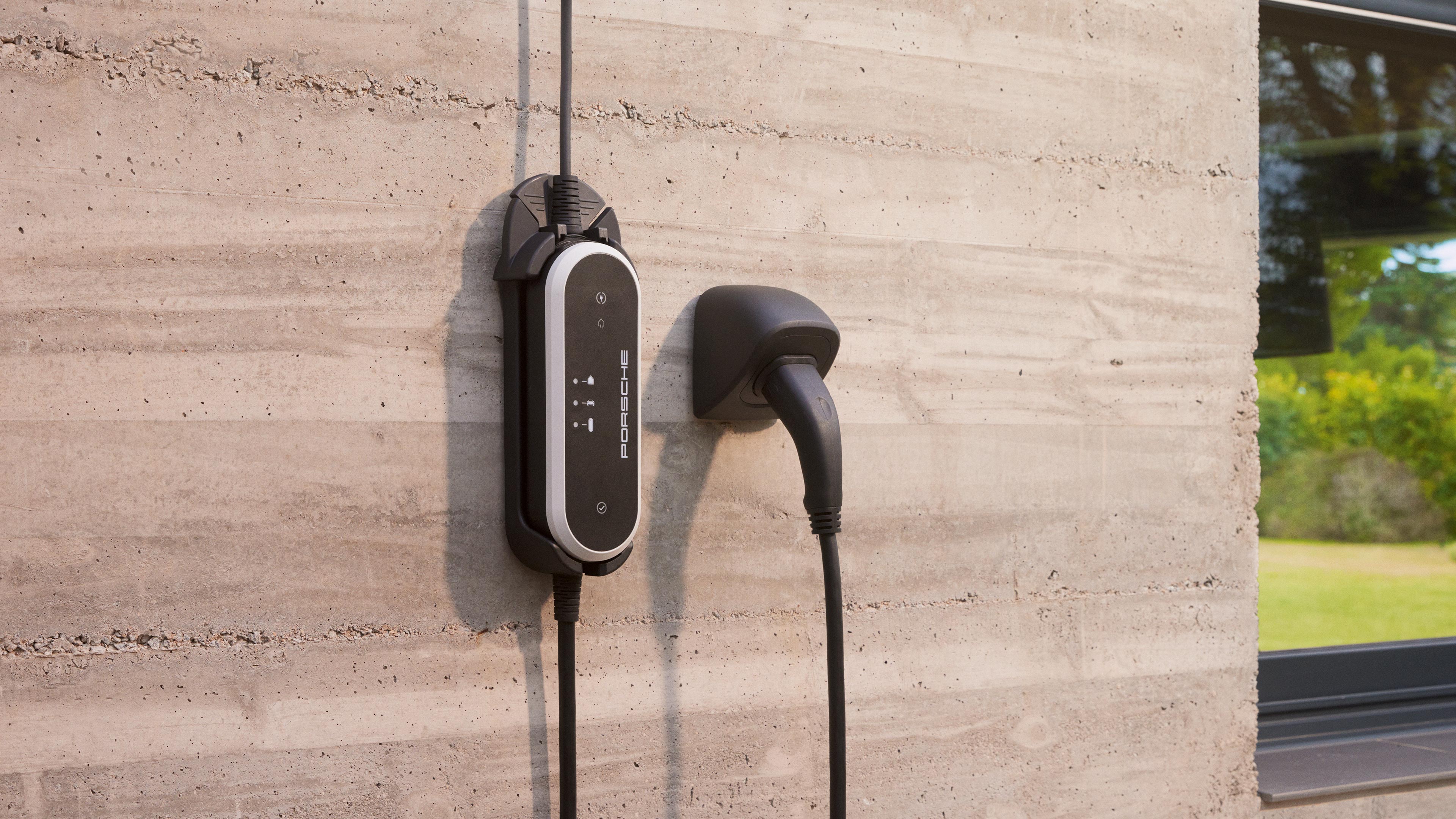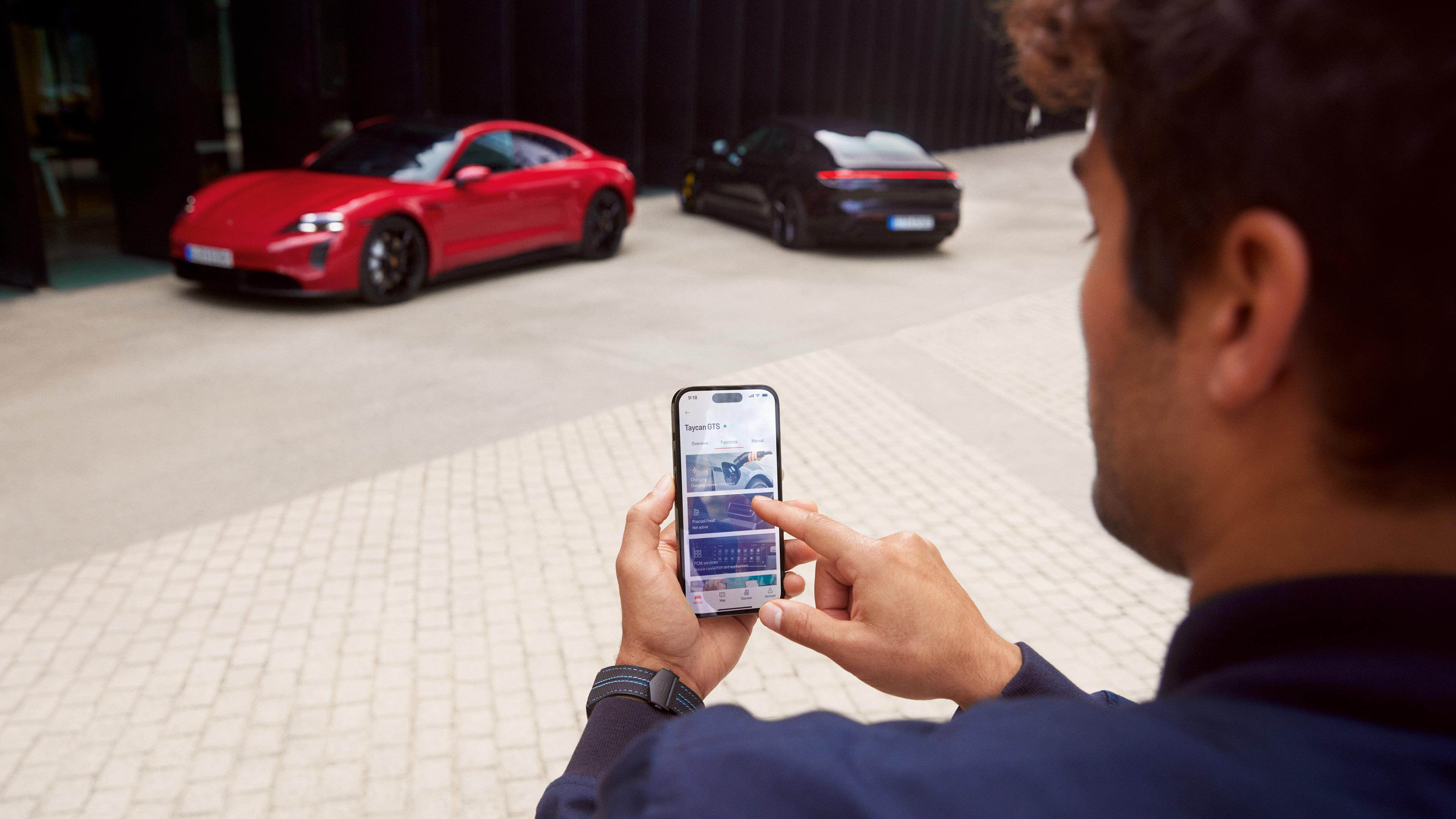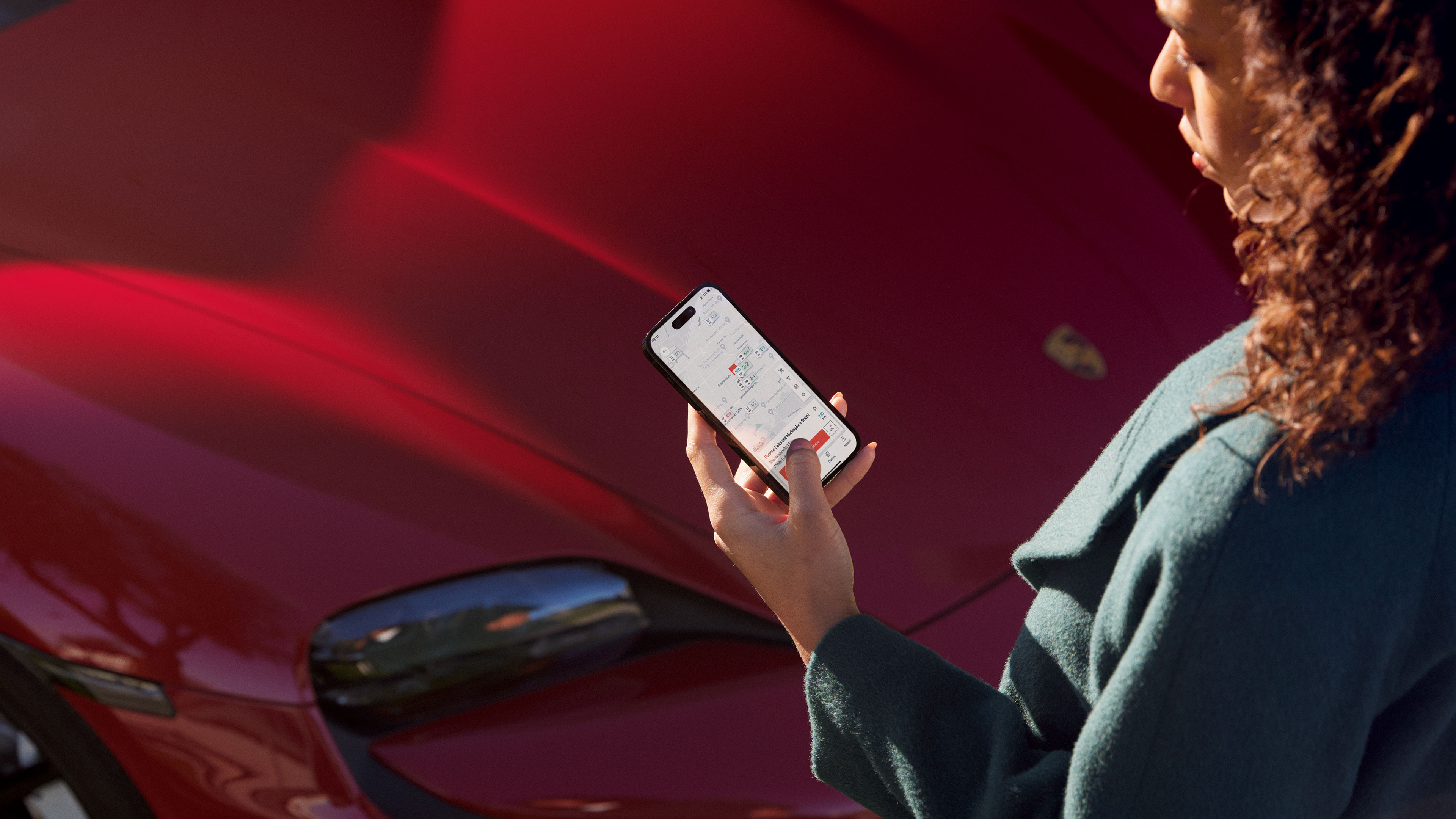 Flexibility and freedom.
Convenience and an effortless driving experience is central to the Porsche Taycan. Ensuring the energy you need is accessible anywhere, anytime, to keep your dreams moving forwards.
Charged technology.
Fitted with Type 2 AC and Combined Charging System (CCS) DC charge ports, the Taycan is compatible with all charging solutions. At home, in the office, and on the road.
Porsche Home-Check.
Optimise your home-charging speeds with remote assistance or in-person consultations from qualified electricians when you purchase a Taycan.
Porsche Mobile Charger.
Included as standard, a Porsche Mobile Charger enables AC Taycan charging from any standard domestic socket.
Remote working.
Control car functions and the charging process from your mobile phone with the My Porsche App.
Access rewards.
Enjoy the first 3 years of your Porsche Charging Service Subscription for free with the My Porsche App (equivalent to £573), and unlock reduced rates at 360,000 ultra-rapid IONITY charging points across Europe.
Signatures of success.
Design flair and engineered precision flows through the Taycan. Its iconic Porsche crest a stamp of class-leading excellence that proceeds every interaction.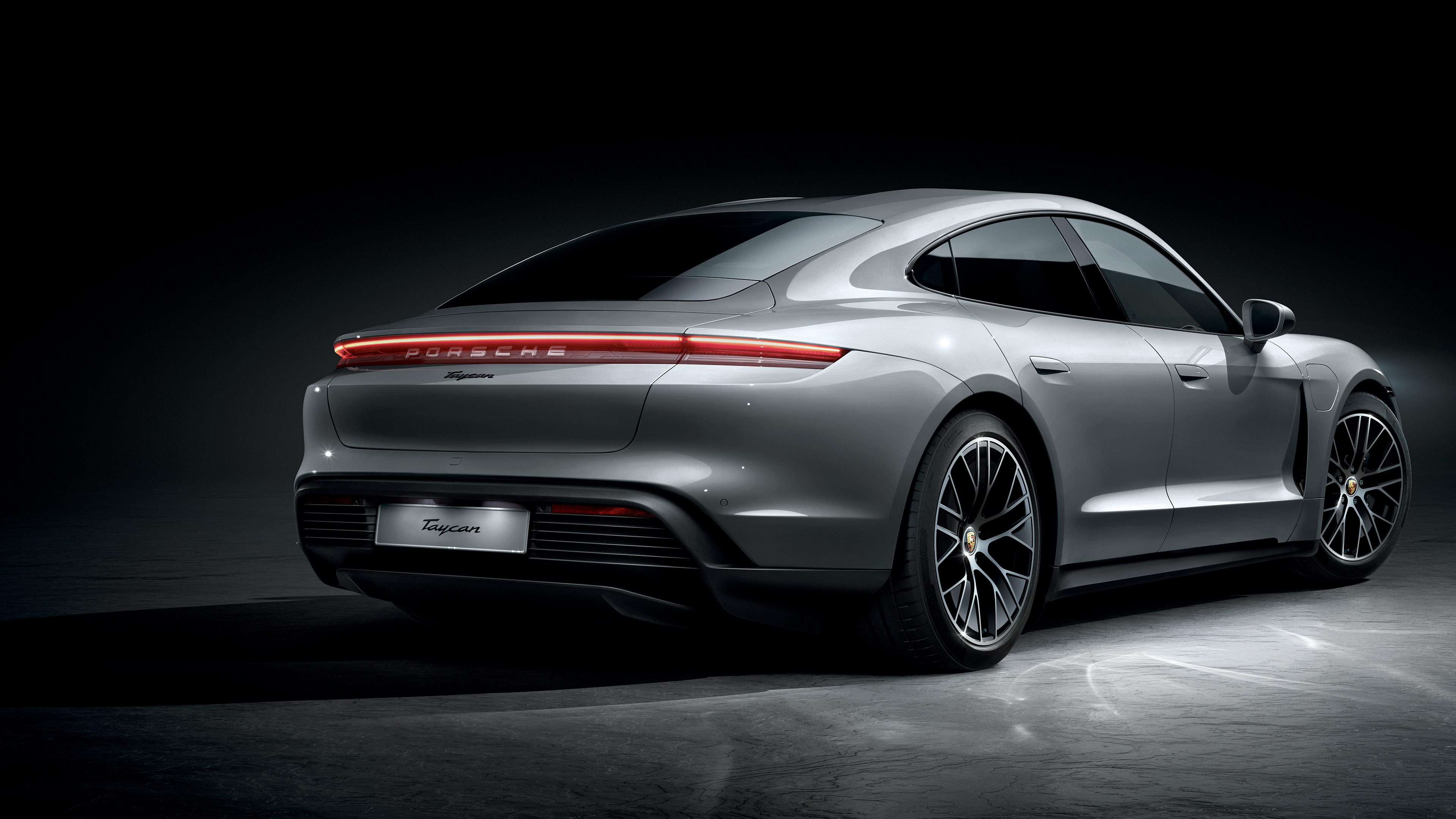 Instant impact.
Communicating progressive motion even at a standstill, the Taycan deploys a sharp silhouette and athletic flyline. Its rear quarter is enhanced with a seamless light strip and 'PORSCHE' logo constructed of three-dimensional letters in a glass finish.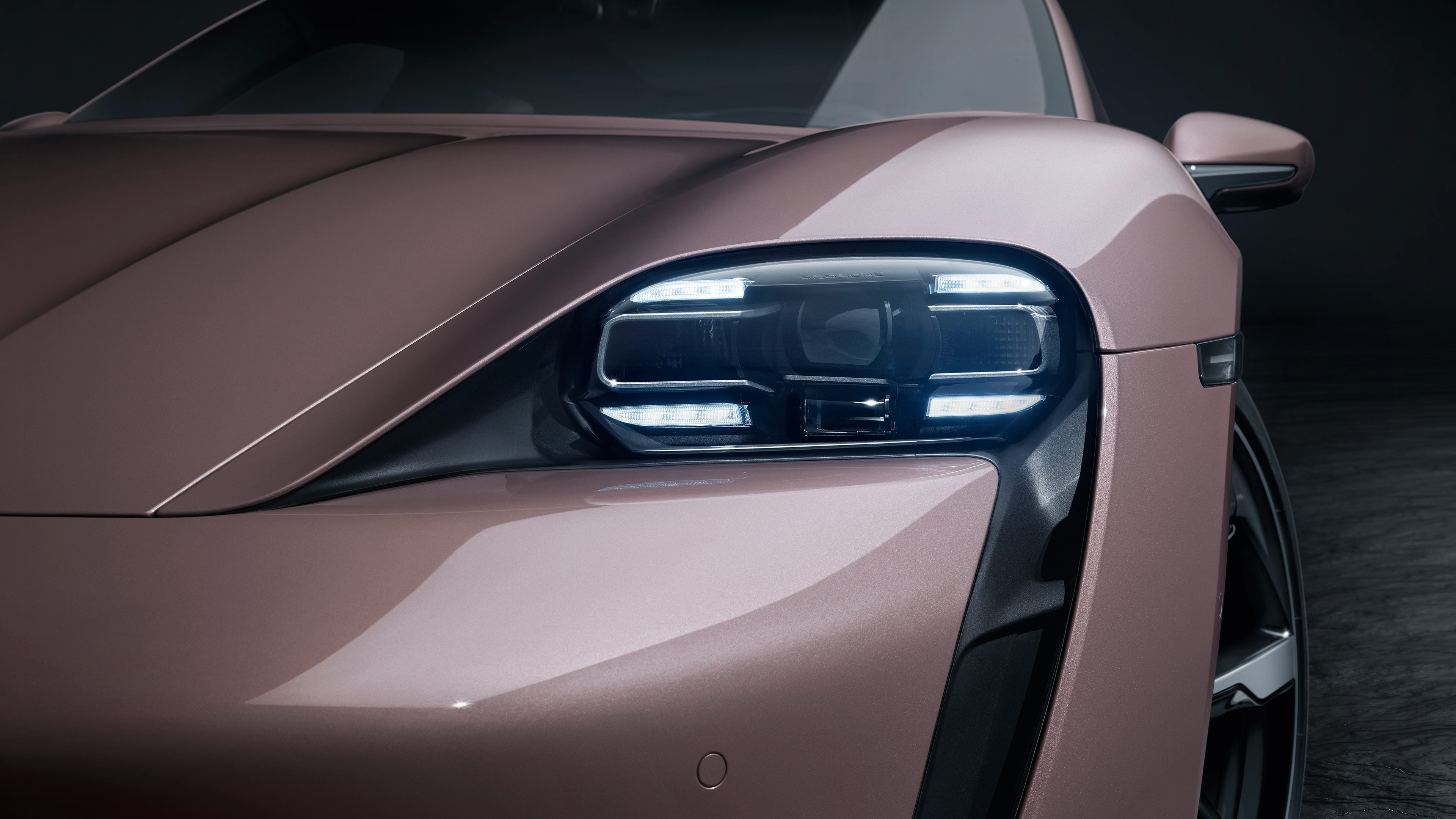 Presence and prestige.
Four-point LED headlights, aerodynamic air curtains ahead of the front wheels, and flush, automatically extending door handles reflects futurism in motion.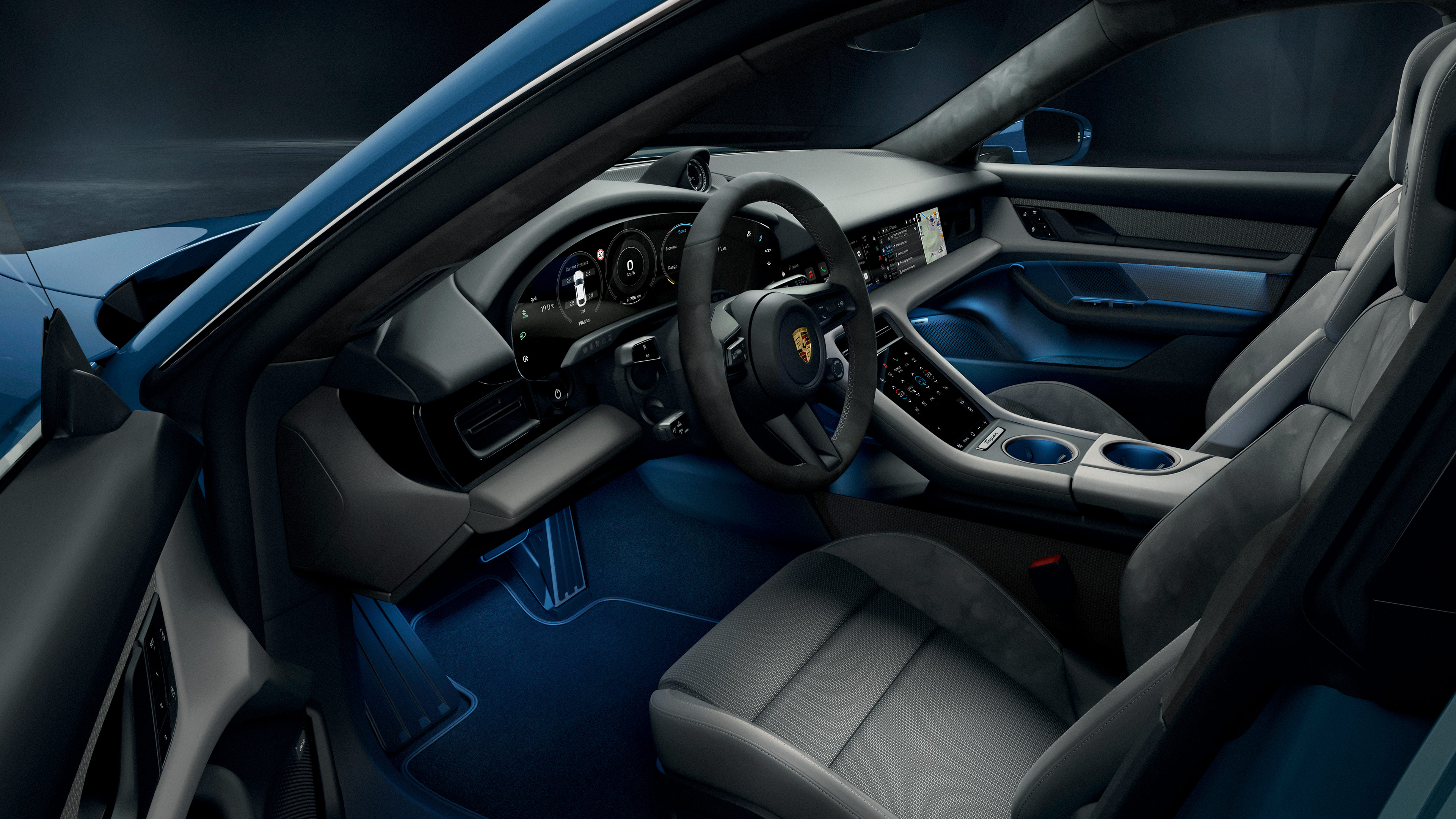 Optimised usability.
Luxurious materials and innovative digital displays from the Porsche Advanced Cockpit create a sense of comfort and control within the cabin. Putting you in command of the day ahead.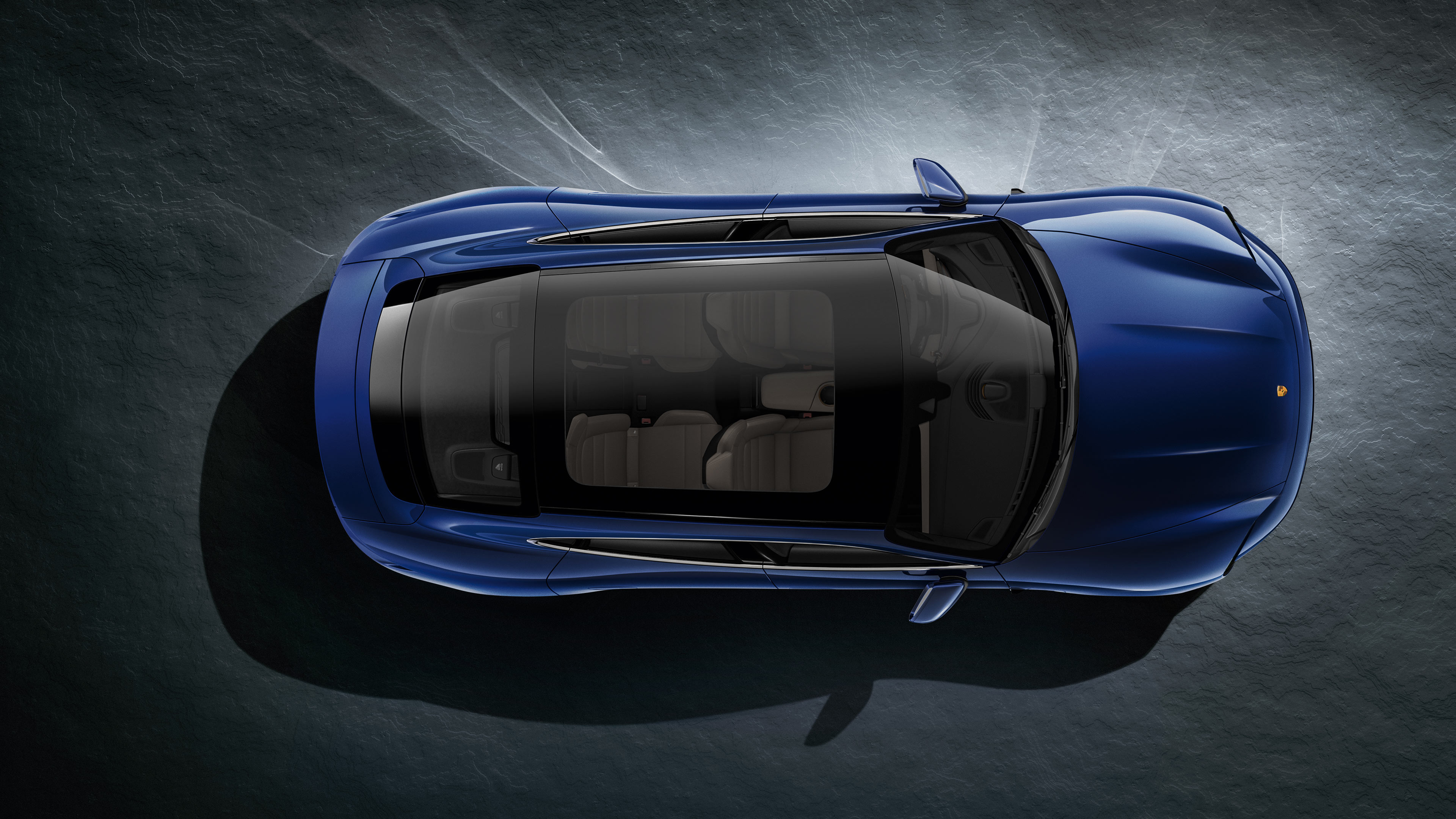 Visionary perspective.
When customised with the panoramic fixed glass roof, the Taycan offers you and up to 3 business associates a visionary sense of perspective.
A CV of impeccable references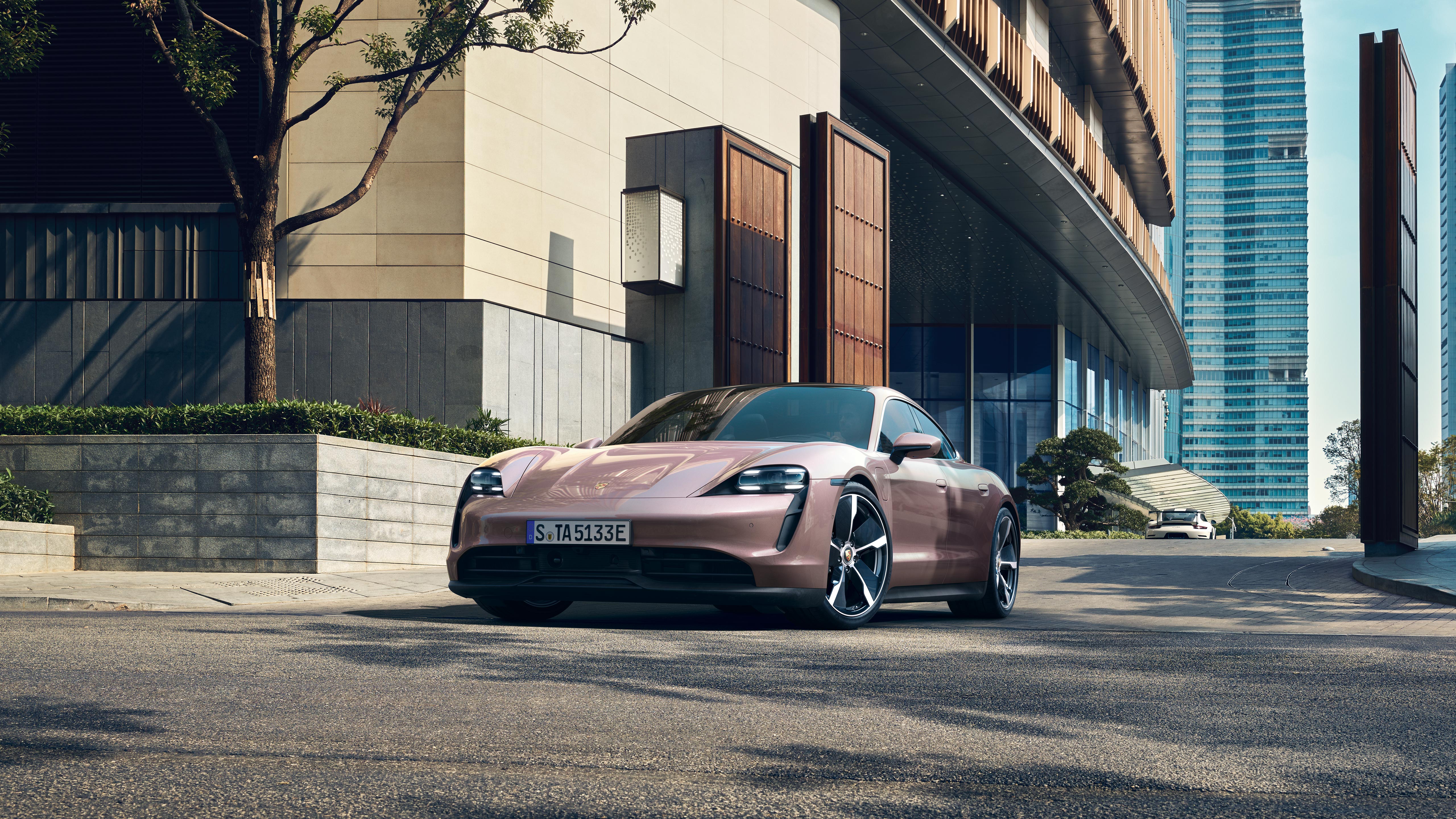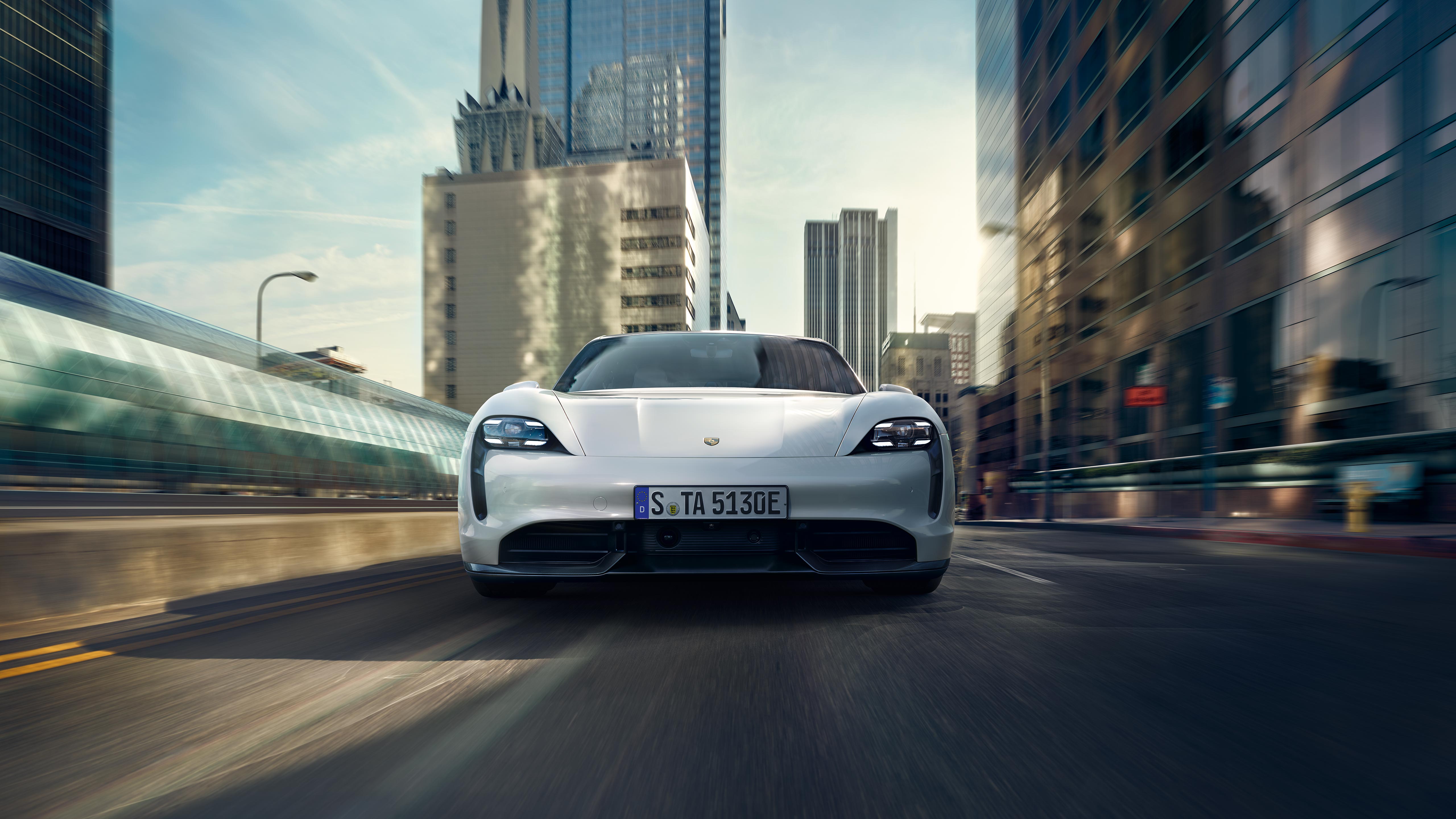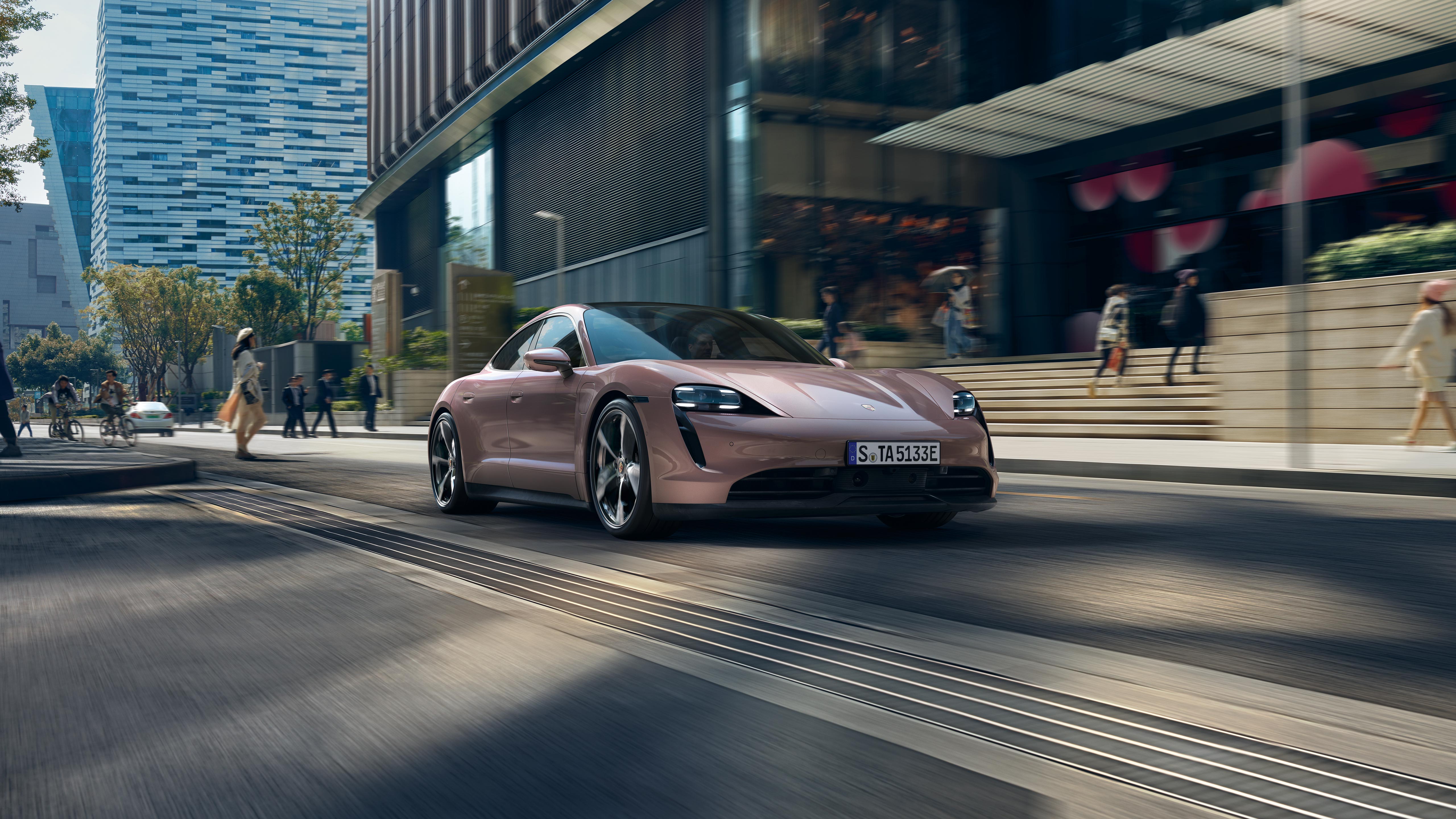 WhatCar?
"The Porsche Taycan proves that the Stuttgart-based manufacturer knows how to defy physics – because a heavy electric car has no right to be this good to drive"
Auto Express
"The Porsche Taycan is arguably the most desirable electric car on the planet"
Heycar
"It drives beautifully, is easy to use and its charging time and, crucially, range, are impressive enough that they're no longer compromises."
Current candidates to consider